Learn AutoCAD basics: DAY 6
In this session we will be challenging ourselves to learn how to play with the ARRAY command in AutoCAD.
The image below is one of those that may best serve this purpose. It is to be noted that all slots are equally spaced around the circles.
Feel free to visit the post where we practiced and talked about the use of the ARRAY command in AutoCAD.
LEARNING AUTOCAD BASICS
There is not much to be done in this one but the proper use of the ARRAY command. All you will need is to have mastered the TRIM command, the LINE command, the FILLET command and theCIRCLE command.
Below we have split annotations in different figures to avoid having a bushy image. Combine all information available on the figures if you want to accurately replicate today's exercise.
FIGURE 1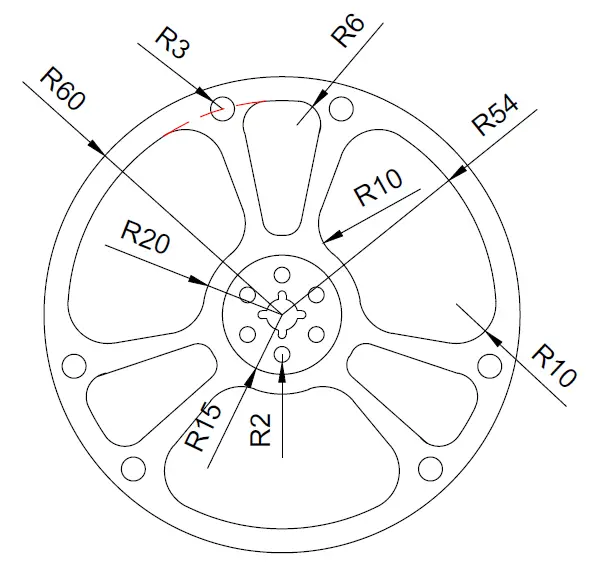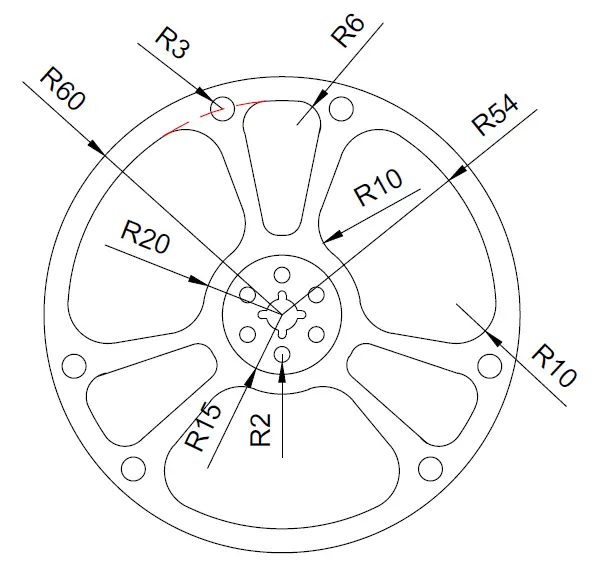 FIGURE 2
FIGURE 3
Piece in the center of the exercise.
EXECUTION
The following image might be helpful to you to have a good start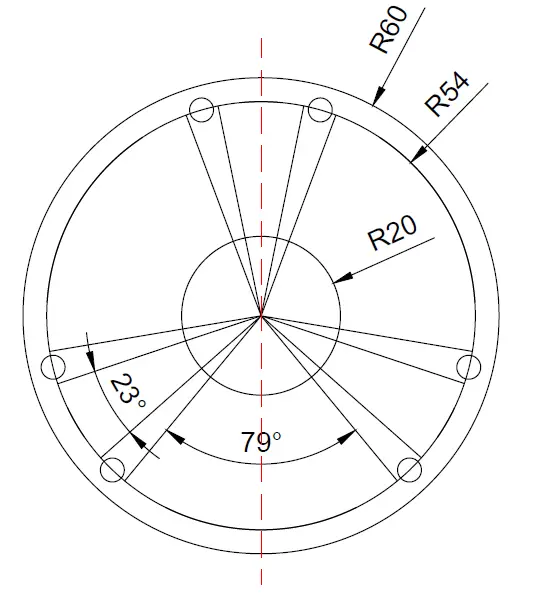 After proper TRIMMING, you will be left with the following
Now all you need to do is to use the FILLET command to round edges and create objects that are in the center of the figure.