Learn AutoCAD basics: DAY 14
In this session there will be nothing difficult, except the fact that it will help you develop yoursense of analysis while using AutoCAD.
Looking at the exercise below, you should be able to, from a first look, determine all commands you need to be able to accurately replicate the object of today's experiment.
You by now possess all you need to be able to complete the following without any problem
LEARNING AUTOCAD BASICS
FIGURE 1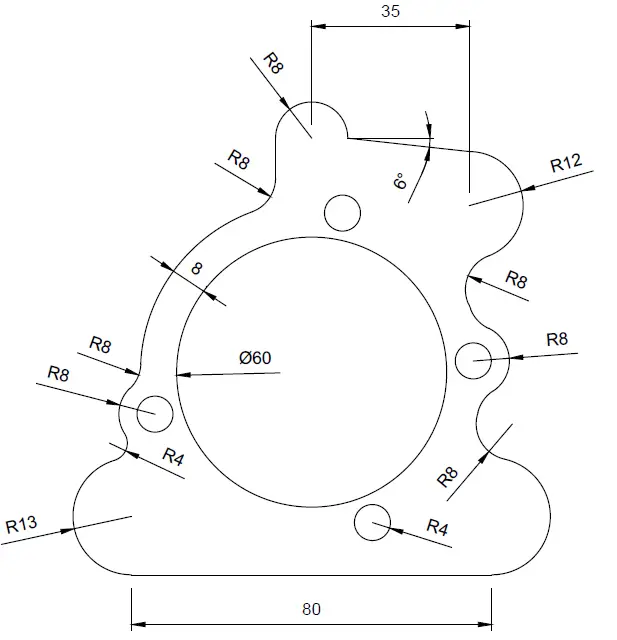 FIGURE 2
EXECUTION
For some, figures above will not be self-explanatory enough, that is why we are bringing the following image. Pay attention to the skeleton-image used while creating the project, you will notice this is even easier that what it seemed at first.
Our suggestion will be to start from the base line (line of 80 units). All information are provided for this not to be a headache.
Feel free to drop a couple of words below in case of difficulties.