Learn AutoCAD basics: DAY 15
In this post, we are going to be perfecting how to handle positioning in AutoCAD.
The Object SNAP mode will be important for this session, The exercise itself is an easy one, but you need to be a bit cautious about where each of the object is placed in the project.
The use of the OFFSET command will be helpful and the ability to create a circle with the feature Tan, Tan, Radius.
LEARNING AUTOCAD BASICS
The following is the exercise we are going to be using in this session.
FIGURE 1
Additional important information are brought using the following image.
FIGURE 2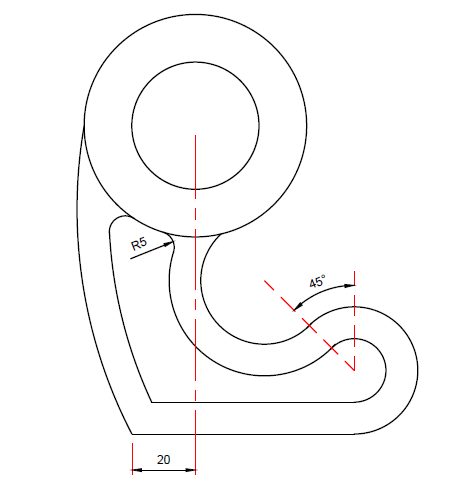 EXECUTION
The following is the key image which will help complete this project.
You need to first get the above image then Trim it, and you should get the following.
What you need to do now is: Give the red part an OFFSET of 10 units, and you will end up with the following.
It is all clear now, you surely know what to do next to complete today's task. Do not forget the two FILLET of R5 we have just below the two circles.