Learn AutoCAD basics: DAY 19
It is time to try the HATCH command in AutoCAD.
Today, we have a pretty straightforward image to replicate, and part of the task here is to use the HATCH command once the image is created.
The image below can help you locate the HATCH command.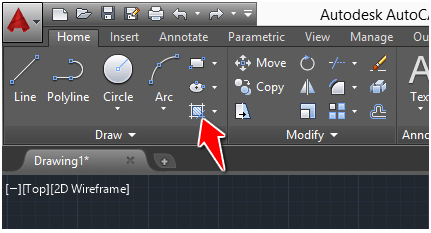 To sum it up, they wont be lots of difficulties in this one. You need to be able to place objects however it is required in a 2D space. We tend to the end of this series, and one thing that you need to learn with these is to master the 2D space in AutoCAD. If you wish to jump into the 3D world later on, it is necessary you master how to move element in a 2D space.
LEARN AUTOCAD BASICS
FIGURE 1