Learn AutoCAD basics: DAY 18
DAY 18, a lot must have happened by now. We wish you have been learning something valuable since the beginning of the series.
Here comes one of the easiest one of the series. You will agree with us that if this exercise appeared earlier that would look more difficult than it looks at this point. With all you have accomplished so far, this should be a piece of cake, just helping you retrain some of the stuff you have been learning here with the Learn AutoCAD Basics in 21 Days series.
In this session, it will be required to use the ROTATE command and the OFFSET command a lot.
LEARN AUTOCAD BASICS
FIGURE 1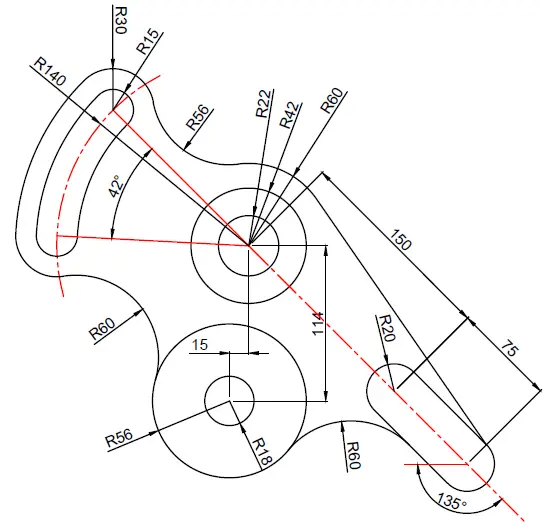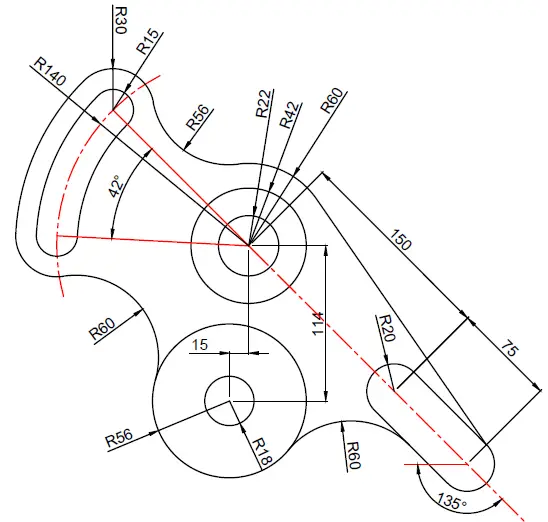 FIGURE 2
The following figure is the exercise without annotation.